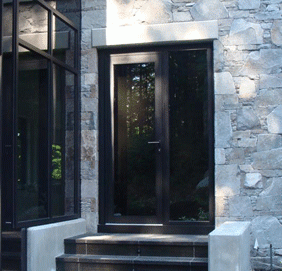 Doors
Metro Aluminum combines strength and performance with the ability to accept a wide range of hardware required, from Commercial to Complex Residential.
Metro Aluminum exceeds Manufacturer's Standard, offering both welded and bolted corner construction.
Doors are available in a range from Narrow Stile to Wide Stile with interchangeable parts to provide custom sight lines. Optional T/B Cladding is available to help improve U-Values.
You will find a design and Stile to satisfy your design needs.