About Metro Aluminum Products Ltd.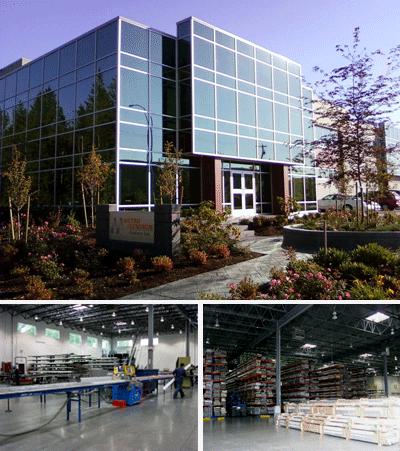 Metro Aluminum Products is an entirely Canadian owned company manufacturing and distributing Architectural Aluminum Glazing Systems that utilize Canadian manufactured aluminum extrusions and finishes for more than 30 years. Our NEW head office and main manufacturing facility is situated in Surrey, British Columbia and our satellite warehouse and sales office is located in Calgary, Alberta.
This has made Metro Aluminum the supplier by choice, to the majority of quality glazing contractors throughout Western Canada.
Metro Aluminum is an innovative company with an on-going commitment to improve and expand its product line to meet industry changes and is dedicated to providing the best possible quality and service to our customers at prices that are always competitive.